Trusted by over 2,000 of the world's leading companies
We are a modern digital agency.
We Provide All Social Media Marketing Services That a Newbie Needs To Grow
We are a Satellite Frequency Provider
We Provide Satellite Frequency With Quality all Over The World
We are Growing Every Year and More and More Clients are Taking Benefits of Our Premium Services .
Large Variety of Services
Here are The All Services that We Provide
Satellite frequency
We are Providing Better Service of Frequency
Web Designing
We Provide All type of Websites
Social Media Marketing
Best Service For Growing
Search Engine Optimization
Rank Higher
All Services In One Platform
You can get All Services From Us By Contacting Us
What our clients said about Globizzle
Here's what you need to know about your Globizzle, based on the questions we get asked the most.
Globizzle is awesome! There are unlimited possibilities to get great looking websites in minutes. Great work!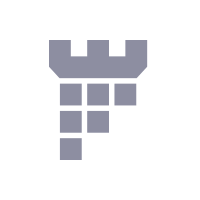 Marc Antoine
via pixfort.com
Great Agency For a Reason! Provide Premium Works as We Want Thanks Globizzle.
Sarah smith
via google.com
Awesome Experience Thanks For Quality Work.
Here are the Backbone Of Globizzle The People Who are Working To Grow You
Muhammad Rafiq
Founder and Ceo
UAE
Ali Sheroz
General Manger
Pakistan , USA
Nazia
Content manager
Lyon, France
Mike Doe
Web developer
Lyon, France
If you need any service that you want Just submit this form.
Unlimited Possibilities
We Work With Quality.
World-class Design
With Best and Unique Design